–
KEYNOTE SPEAKERS
–
–
—
Dr. Ioan DURNESCU is professor at the University of Bucharest, Faculty of Sociology and Social Work. He teaches and conducts research in the area of probation and prison fields. His special interest is comparative probation. He is one of the editors of the Probation in Europe (WOLF) and the Understanding penal practice (Routledge). Ioan Durnescu is also co-editor of the European Journal of Probation, a journal published by the University of Bucharest in partnership with SAGE Publishing.  He is also member in a number of prestigious organisations: he is board member of the Confederation of European Probation (CEP) and also a former chair of the Community sanctions and measures Working group within the European Society of Criminology. 
1
1
1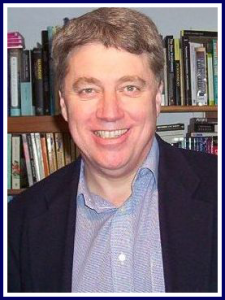 11
Dr. Rob CANTON is Professor of Community and Criminal Justice at De Montfort University, Leicester, England. He worked in the Probation Service for many years in a variety of different practice, management and training roles. Rob has taught, researched and written on a number of probation and penal topics He has been extensively involved in recent years in work on behalf of the Council of Europe and in European Union projects to help other countries to develop their penal practice, especially in eastern Europe. Rob was one of the experts appointed by the Council of Europe to contribute to framing the European Probation Rules and Commentary. He has also acted as a Specialist Adviser to the House of Commons Justice Select Committee in the UK.
–
–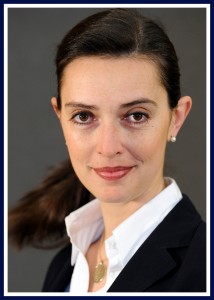 Dr. iur. Johanna RINCEANU, LL.M. studied from 1993–1998 law in Freiburg. In 1998 she was awarded a Fulbright Scholarship to study law at the George Washington University Law School in Washington D.C., USA. From 2000–2002 she completed her Legal Clerkship (Referendariat) in Rheinland-Pfalz. 2007 she completed her dissertation at the Humboldt University in Berlin entitled "International Criminal Law in Romania". From 1999–2000 Johanna Rinceanu worked as a consultant at The World Bank, Legal Department, in Washington D.C., USA. Since 2002, she has worked as an attorney in Freiburg with a focus on criminal law and human rights law. From 2002 to 2008, she worked as a researcher and senior researcher and, since 2009, as head of the section Romania at the Max Planck Institute for Foreign and International Criminal Law in Freiburg. Since 2007 she is a lecturer at the Albert Ludwigs University in Freiburg. Johanna Rinceanu has numerous publications on German and Romanian criminal law as well as on Human Rights law published in Germany, Italy, Romania, Spain, Turkey and USA.
1
1
1
Dr. Fergus MCNEILL is Professor of Criminology and Social Work at the University of Glasgow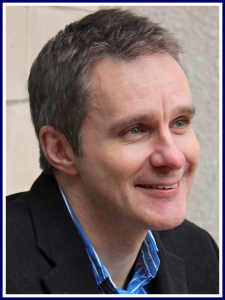 where he works in the Scottish Centre for Crime and Justice Research and is Head of Sociology. Prior to becoming an academic in 1998, Fergus worked for a number of years in residential drug rehabilitation and as a criminal justice social worker.
His many research projects and publications have examined institutions, cultures and practices of punishment and rehabilitation – and questions about their reform. Most recently, his work has focused on the policy and practice implications of research evidence about the process of desistance from offending. He recently led an ESRC funded project, 'Discovering Desistance, which aims to develop the dialogue between academics, practitioners and ex-offenders about how criminal justice can better support people to leave crime behind. Currently, he is Chair of an EU funded research network on 'Offender Supervision in Europe' which involved about 100 researchers from across 23 jurisdictions.    
As well as researching, teaching and writing, Fergus has been involved in providing consultancy advice and support to governments and criminal justice organizations in many jurisdictions around the world. Between 2011-2014, he was appointed by the Cabinet Secretary as Chair of the Scottish Advisory Panel on Offender Rehabilitation. He is a Trustee, Council or Board Member of several charities including Faith in Communities Scotland, 'Positive Prisons? Positive Futures…', the Scottish Association for the Study of Offending and Vox Liminis. He is also currently serving as a member of the Poverty Truth Commission.
Fergus has co-written or co-edited several books including Offender Supervision: New Directions in Theory, Research and Practice, Offender Supervision in Europe, Reducing Reoffending: Social Work and Community Justice in Scotland, Understanding Penal Practice and Youth Offending and Youth Justice. His next book, Community Punishment: European Perspectives (co-edited with Gwen Robinson) is due to be published by Routledge in July 2015.
1
1
1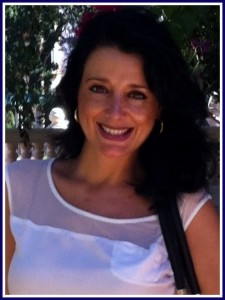 Ms. Esther Montero Pérez de Tudela is Deputy Director of Huelva Penitentiary Center (Head of Treatment Area), PhD in Criminology and Leader Project of the EU Twinning Project "Support to further development and strengthening of the Probation Service in Croatia". She has been a civil servant from the Spanish Penitentiary Institution since March 2010 and has a large experience in prisons since 2005 as Treatment professional, lecturer, researcher and trainer.
She holds a Degree in Law (Graduate more Bachelor, 5 years) in the Hispalense University of Seville and a Degree in criminology expert (3 years of higher education), in the Andalusian Interuniversity Institute of Criminology, University of Seville. She also holds a Postgraduate Degree in Criminology in the Institute of Criminology and Criminal Law, in the College of Criminal Sciences of the University of Lausanne, Switzerland, where she also obtained the degree of Doctor and achieved her PhD in Criminology in 2008, with Magna Cum Laude honorable mention.
In the Spanish Penitentiary Administration Ms Montero began her career as researcher in 2009, as Technical assistance Government Cabinet of the General Secretariat of Penitentiary Institutions. In April 2010 she started to work as a Criminologist-Jurist of Penitentiary Institutions until June 2012, when she was appointed Treatment Deputy Director of Huelva prison, work which she continues to carry out still today.
She performs regularly courses for Penitentiary officers and staff in the Centre for Prison Studies, in Madrid, and collaborates as a guest lecturer on prison and probation treatment at several organizations and universities. She has also international experience as lecturer, as short-term expert in EU Twinning Projects, and as researcher in the Step 2 project ("Support for Transfer of European Prison Sentences towards Resettlement").
–
–
–
1Dr. Viorel Pasca is professor of penal law at West University of Timisoara, Faculty of Law. He worked as prosecutor until 1991 and after that as a lawyer with great experience in the criminal justice field. Viorel Pasca wrote and published numerous specialized books and in the last year, about the New Penal Code.  He is the director of the Doctoral School of Law.
–
–
–
–
1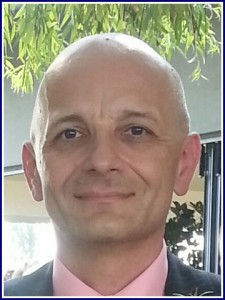 1
Dr. Zoran Pavlovic is associate professor, Head of the Department for Criminal Law, Faculty of Law, University of Business Academy, Novi  Sad, Serbia.
–
–
–
–
–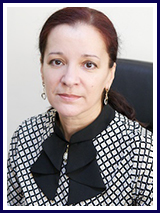 2
Dr. Mihaela Alida TOMIȚĂ is associate professor at the Department of Social Work, Faculty of Sociology and Psychology from West University of Timisoara, Romania. Her professional, academic and scientific activity is closely related to the promotion of the alternative sanctions in the criminal justice system. Author and coauthor of several books and articles on the field, she coordinates and participates in research and intervention projects with budgetary and European funds. She also leads Timisoara Regional Office from National Antidrug Agency.
–
1
1
1
Dr.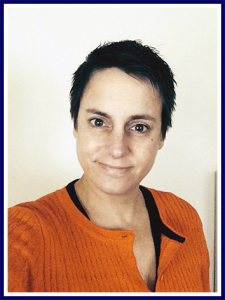 Beth WEAVER is a Senior Lecturer in the Department of Social Work and Social Policy, University of Strathclyde, Glasgow. She is an experienced researcher in the field of criminology and criminal justice social work. She has conducted research across a range of areas of enquiry. She is currently involved with an ESRC funded study Co-producing Desistance from crime: The role of social cooperative structures of employment  (www.coproducingdesistance.org) in addition to  leading on various research studies exploring when and how different co-productive approaches and related social innovations can support desistance and social innovation. Beth is actively engaged in a number of research networks, research projects and knowledge exchange activities with specific interests in desistance, user involvement and co-production and the use of through-the-prison-gate social cooperative structures of employment. All of her research has an applied focus on penal reform. Beth has also published widely on a range of subjects relating to criminal justice policies, practices, and research and in particular, on the subject of desistance from crime. Her book Offending and Desistance: The Significance of Social Relations published in July 2015 is available from Routledge.